IAt age 7 there's nothing I wanted more than to be just like my mom and dad which meant glasses! To me it was the coolest thing since well sliced bread or maybe the Internet or how about Twitter ... but whatever I wanted glasses. So 20 years later when my sweet seven-year-old comes to mom and says I'm having trouble reading or seeing you take another glance thinking maybe not maybe you don't need glasses! THEN the first second grade teacher tells you we think your son might need glasses. Oh Boy! Here we go let's see what happens I making appointments (as luck would have it, we knew someone, my super awesome in-laws neighbor was the receptionist (Say that five times fast.) no wait don't! She got us in a matter of two days!
We went in and met with the doctor wow he is amazing he checked his eyes went through it all and before the machines even came out, he let me know glasses were not needed but that being said we had an appointment so he did all the tests we checked far away close up everything in between. So remember back to me yet I don't think I really need glasses, I know I wanted them really really bad because well like I said it's the Twitter so well hindsight!
However back to my sweet little Liam the doctor worked with him talk to him explain what was going on with his eye He had a cool plastic one which took apart and I put it back together.
Glasses were not necessary however with Liam's current reading situation they might be a benefit so I decided to go online
As I said before I'm not compensated in any way shape or form for my blogs your post at this point however
Zenni
came through for us the doctor said that he had a .75% prescription that could be benefited by some reading glasses just to help focus. I decided to buy him some found their least expensive $6.95 glasses come on how can you resist that price so I ordered them and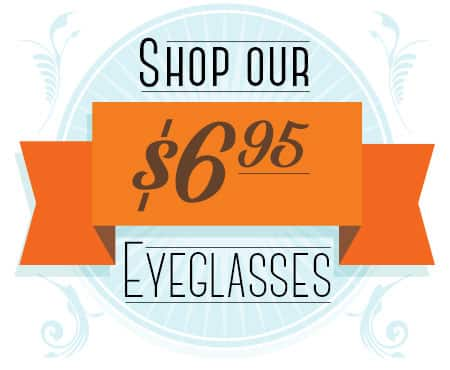 Here they are they came in the mail and Liam loves them
"cool factor without the money/need of having glasses all the time I'm so ecstatic for his new little experience!"
He can't wait to take him to school which may be a problem in and of itself but we'll see how that goes. I'm hoping it'll help with his reading however regardless spending 10 bucks on a kid to have a fun new maybe toy maybe necessity is well worth it's weight in gold
I'm super excited to see this little boy grow up! and check out his style!!